As we draw ever closer to the polling day on Thursday 8th June, who really would want to be a political spin doctor agonising over the vagaries of the latest opinion polls and in any case, are they ever accurate?
Well
let's take a quick moment to share with you some of the latest results of our Fund Risk Profiling (FRP) service analysis. T
he developing data trend does look reassuringly accurate as a sense check to our long term forward looking r
isk assessment in Dynamic Planner.
Here we show the average observed volatility for rolling 36 month periods over the last 5 years to end of May 2017 for Dynamic Risk profile 4, 5 and 6 indices compared to the average of the peer group of FRP'd conventional multi-asset funds* in the same risk category.
The FRP fund peer groups are behaving in line with expectations.
Both the Dynamic Planner model and also the FRP fund peer groups have delivered coherent outcomes as you ascend the risk scale.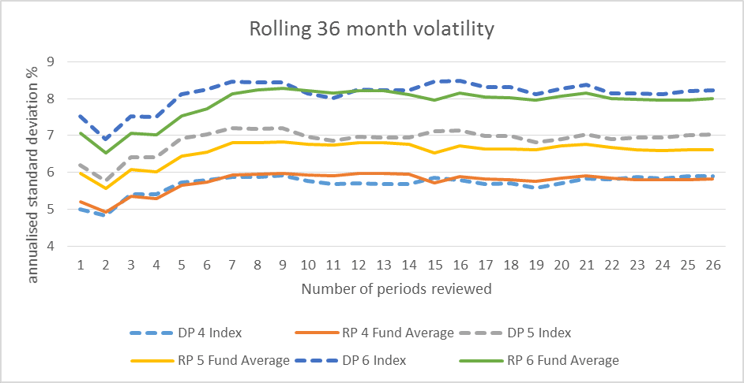 We will watch with interest how the asset managers navigate the challenging times ahead but whatever the result, Dynamic Planner's tried and tested diversified portfolios continue to deliver a robust risk and reward framework to help you assess investment suitability for your clients.
DT Asset and Risk Modelling Team
*Excluding Risk Target Managed and Protected Type funds