Where are we now?
DT Asset & Risk Modelling Team
Feb 2016
Looking back over 10 years of Dynamic Planner risk profiling and asset allocation data was a good reality check, as we had certainly experienced some pretty tumultuous times in the markets, triggered by the great Financial Crisis of 2008/9. However the first few days of 2016 felt a bit like deja-vu. According to Bank of America Merrill Lynch a total of £3.9trn had been wiped off the global stock market in the first nine trading days of 2016. Putting that into context this is the equivalent of the GDP of the UK and France combined.
Fears of a deepening China Crisis having a big knock-on impact to global growth as well as the deflationary impact of a falling oil price has well & truly got the bears roaring loudly and leaves investors understandably perplexed. The speed and scale of recent global market gyrations has been pretty brutal and raises questions surrounding portfolio construction.
As we discussed last year, Dynamic Planner's asset & risk model has weathered many challenges over its 10 years of existence. So let's see whether the set of diversified asset allocations used in Dynamic Planner have been able to steer a steadier course through these unsettled geo-political times.
Has our model delivered coherency of outcomes – meaning have the allocations consistently increased risk, as measured by volatility and maximum drawdown, the higher the risk profile an investor selects?
We have updated the performance data to 31 Dec 2015 (the most recent date we can supply due to some index calculation lead times). The annualised volatility and maximum drawdown, calculated over the past 3, 5 & since launch to 31 Dec 2015 for each of the Dynamic Planner asset allocations in real terms are shown below. We have excluded the risk profile 1 from this analysis as this consists of 100% cash.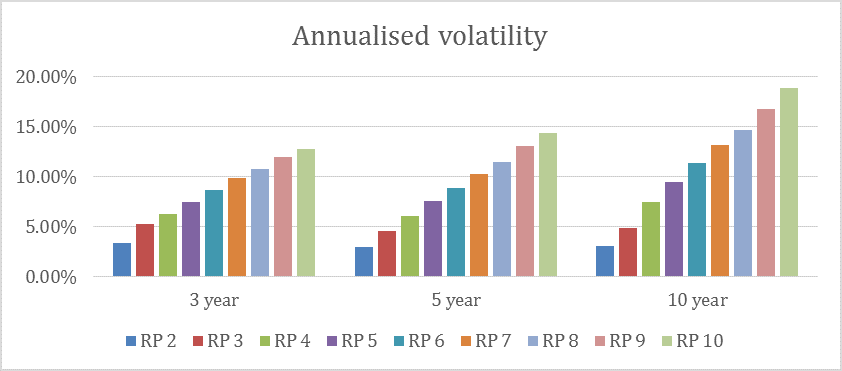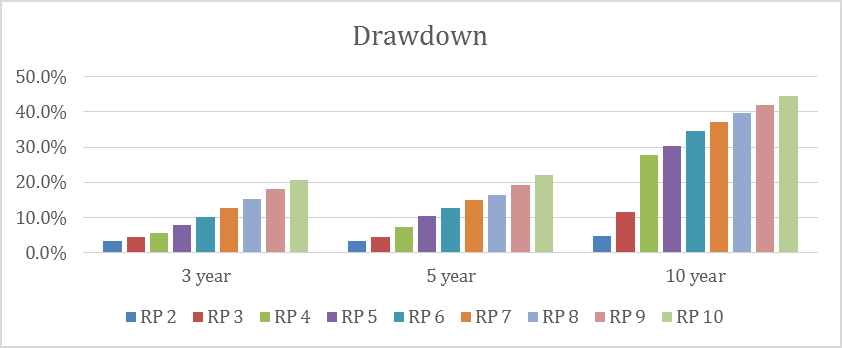 As can be seen, there has been coherency and this is also true for the Beta, but with the exception of risk profile 10 over shorter periods. Beta measures volatility against the market (where we have selected the UK equity market for illustrative purposes).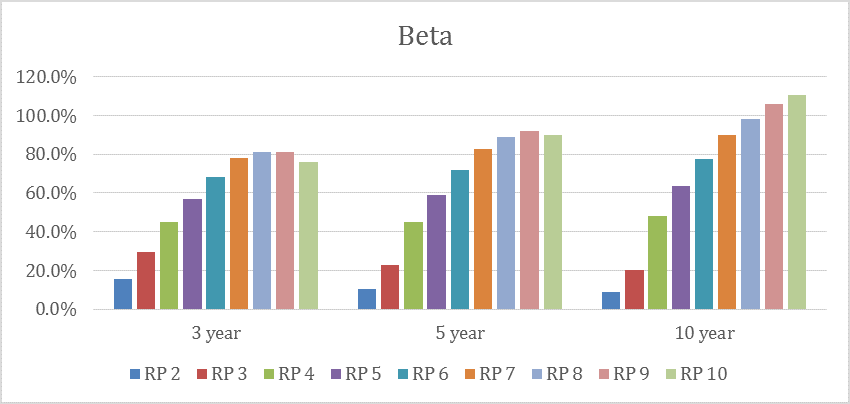 So risk profiles look pretty consistent but what has been the performance delivery, as measured by annualised returns?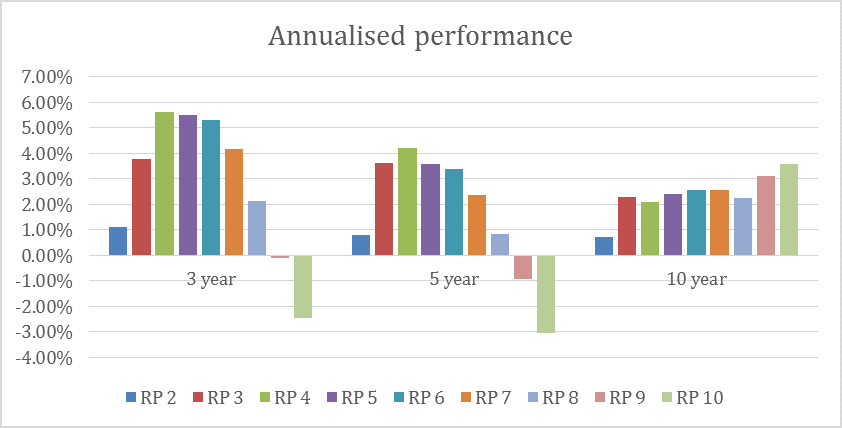 Here the picture is mixed. Over shorter time periods, fixed interest & property exposure has delivered superior returns for the lower risk allocations. Equity returns are languishing, particularly from asia pacific and emerging markets given the uncertain economic background discussed earlier. This has had a resultant impact on the mid to higher risk allocation returns. The since launch data is however showing greater consistency.
Whilst taking more expected risk as measured by volatility should be rewarded by higher returns over the longer term, this cannot be guaranteed and recent events are a salutary reminder. Our modelling assumptions are time agnostic and do not attempt to be tactical in nature and the old adage of "time in markets, rather than timing markets" still applies.
Our forthcoming meeting of the DT Investment Committee will be discussing these challenges and we will update you in next month's newsletter.
Figures are from 30 June 2005 to 31 Dec 2015 and are sourced via DT. Please remember that past performance is not a guide to the future. Figures are calculated in real terms and take no account of any fund related fees or dealing costs.