ACE Ratings – FAQ's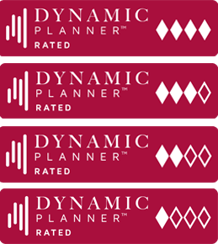 The Dynamic Planner ACE™ ratings (standing for Asset Consistency & Efficiency) were launched on 8th January 2016. There are currently 141 ACE Rated single asset funds, and 112 ACE Rated multi asset funds. This number may increase or decrease following the quarterly reviews.
As a brief recap, there are 4 levels of ACE rating, further details of which can be found in the document 'ACE Fund Ratings Service Adviser Guide' in the resource centre of Dynamic
planner. The DT Asset and Risk modelling team analyse data on over 2,600 mutual funds to identify
those that achieve our targets of performance efficiency and consistency with the asset classes used within the Dynamic Planner risk models.
Following their successful launch, we are addressing some specific user questions that have been raised:
So why use ACE rated funds in my research process?
Conducting a high standard of quantitative research over 2,600 funds is an extremely time consuming task, requiring detailed analysis of a huge amount of data. The Asset and Risk Modelling team at Dynamic Planner consists of 11 individuals with the experience and qualifications necessary to produce and maintain a robust and reliable modelling tool. They identify funds which demonstrate the desirable attributes of performance efficiency and risk control over a long period of time and review results on a quarterly basis. These ratings are rigorous and independent, thereby demonstrating that your recommendations have met a required standard of due diligence.
Which sectors do not have an ACE rated fund?
As a starting point, we consider IA sector listed OEICs and Unit Trusts for both single asset and multi asset funds. However, not all sectors will have an ACE Rated fund if none of the funds analysed meet our benchmarks or if a particular sector cannot be considered relevant to the Dynamic Planner model (for example, Telecoms, Technology, Protected).
Currently the Cash, Gilts, Index-Linked, Global High Yield and Property sectors have no ACE Rated funds. We are considering amending our criteria for these sectors and we hope to add Targeted Absolute Return funds in the near future. In the latter case, they were not included in the first review as the analysis of these funds require a different set of assessment criteria given that they can use complex derivative strategies to control volatility.
How do I construct a portfolio if there are no ACE Rated funds for selection?
ACE ratings reflect our informed opinion of a fund's quality but if a rated fund is not available, selection will have to be made using different criteria or research. For example, a suitable Property fund could be one that holds physical property, is a reasonable cost, and has significant track record and volume of assets in this area. There is also the qualitative research from The Adviser Centre available in Dynamic Planner for you to consider
Why aren't Life and Pension funds rated?
There are several reasons why we do not rate Life and Pension funds:
The majority of new investment business is written on Platforms using mutual funds.
Portfolios of mutual funds can be used across many Platforms and products, whereas Life and Pension funds are only available through one provider.
Many of the life & pension funds are mirrors of mutual funds, already covered in our research.
If I am using a Life or Pension product how do I select funds?
Where the product wrapper has been selected before fund, the choice is likely to be constrained by the funds available within that wrapper. It is possible that mirror versions of ACE rated mutual funds can be selected, but where that is not possible it will be necessary to select on other criteria, such as fund objective, cost, or alignment to a particular asset class.
Why isn't the 'XYZ' Fund ACE rated?
From a universe of 2,600 funds we currently rate 253, which is less than 10% of funds analysed, therefore around 90% of funds will not receive an ACE rating. There are many reasons why a fund may not receive a rating, including but not limited to the following:
5 year analysis of performance, risk, outperformance frequency and tracking error is insufficient to meet our criteria (3 year for ACE 2).
A recent change in fund manager.
Fund is not targeted at retail customers.
Fund incorporates performance fees.
Fund size is less than £20m.
What if my clients current holdings are not ACE rated?
The absence of an ACE rating does not automatically make a fund unsuitable. There may be many reasons why a client would continue to hold a fund that is not ACE rated. However, it may be prudent during the course of a normal review process to compare an unrated fund with an ACE rated fund in Dynamic Planner and decide with the client the most appropriate action.
Of greater importance is the requirement to check that the funds the client does hold are aligned to the client's risk profile. This can easily be done in Dynamic Planner, and it can also help to identify if existing holdings should be rebalanced in order to achieve the correct investor Risk Profile.
DT Asset & Risk Modelling Team - Feb 2016