Last month at DT we celebrated 10 years of Dynamic Planner risk profiling and asset allocation. We are extremely proud of our results over the last decade, a period of unprecedented events during and following the great Financial Crash of 2007/8.
Our model has delivered coherency of outcomes – meaning they have consistently increased risk, as measured by volatility and maximum drawdown, the higher the risk profile an investor selects.
The annualised volatility and maximum drawdown, calculated over the past 3, 5 & 10 years to 30 June 2015 (the 10 year anniversary) for each of the Dynamic Planner asset allocations in real terms are shown below. They have followed the expected pattern of increasing as you move up the risk scale. We have excluded the risk profile 1 from this analysis as this consists of 100% cash.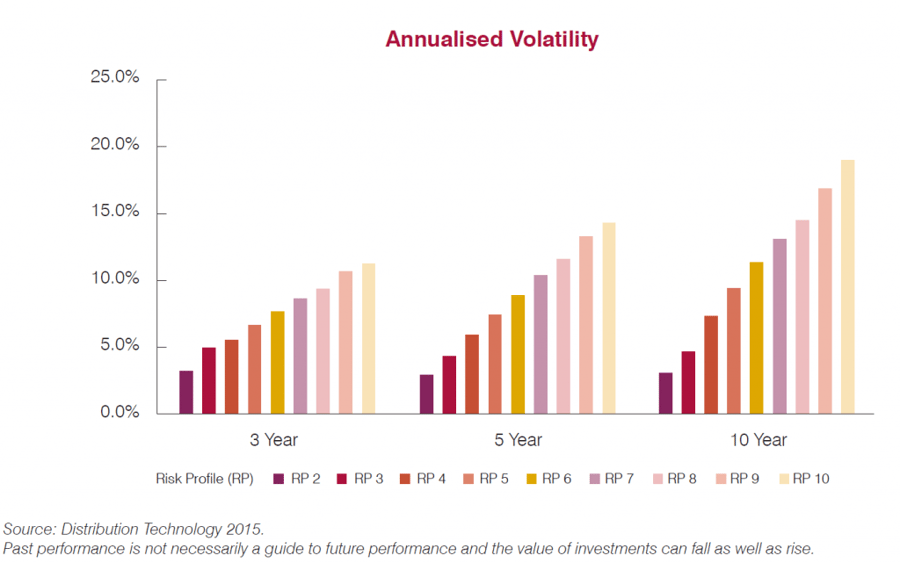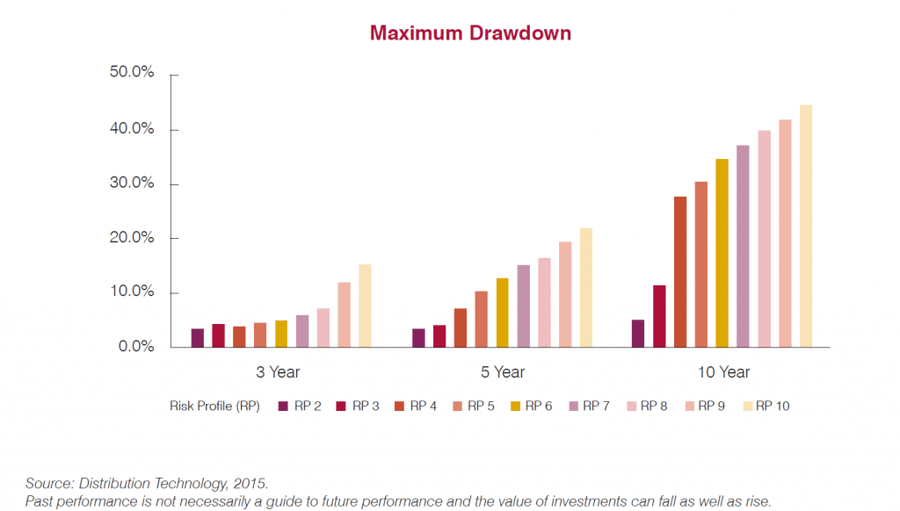 This is also true of the Beta, which measures volatility against the market, where we have selected the UK equity market for illustrative purposes.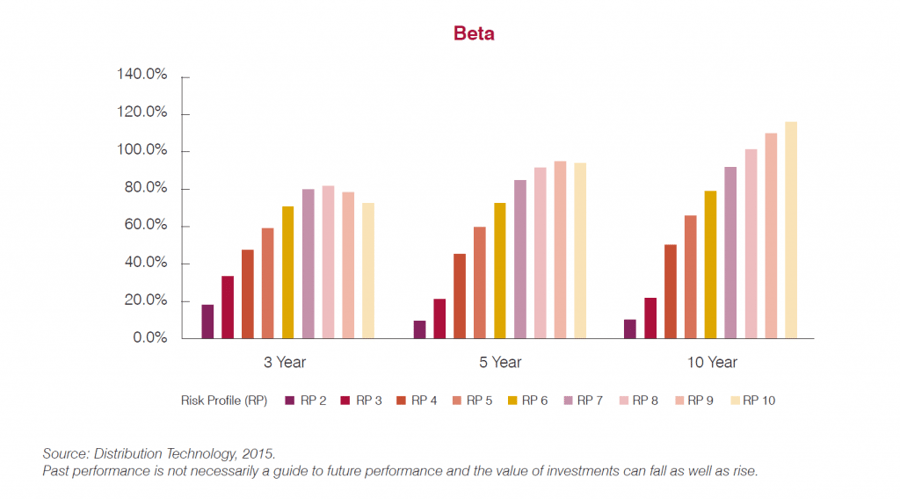 ---
DT Asset & Risk Modelling Team
Dec 2015
Figures are to 30 June 2015 and sourced via Dynamic Planner. Please remember that past performance is not a guide to the future. Figures are calculated in real terms and take no account of any fund related fees or dealing costs.